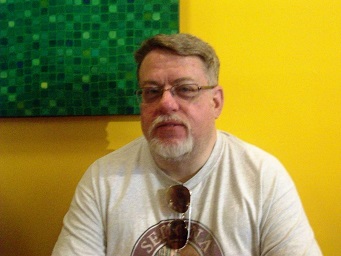 Michael McCormick is a freelance writer in Minnesota (USA).  His fiction, poetry, articles, and reviews have appeared in journals, magazines, and anthologies.
Mike retired at 55 to focus on writing fiction. Within a year, his story "The Boy in the Giant Robot" in Daily Science Fiction earned him SFWA membership at age 56. It was quickly followed by another story "Key South" in Cease Cows. He is now writing an urban fantasy novel.
Mike is also a prize-winning poet. His poem "Wounded Sky", a 6th Annual Writer's Digest Poetry Awards winner, has been reprinted twice. His poem "Willow", a winner in the 146th Poetry Nook contest, was a featured reading at Eat My Words bookstore. His poem "Marigje" won the 176th Poetry Nook contest.
Mike belongs to the Science Fiction Writers of America (SFWA), Science Fiction Poetry Association (SFPA), League of Minnesota Poets (LOMP), and Loft Literary Center.
Mike & his wife Laura split their time between Saint Paul and Lake Superior. They enjoy travel, hiking, Tai Chi, and perplexing cats. They have two grown daughters and a growing collection of books, vinyl records, ceramic owls, peculiar rocks, and other anachronisms.
---